ENJOY 5 KEY HEALTH BENEFITS
Healthier You PlusCare
Home Health Care Services
What happens when a Medicare patient is discharged from a hospital and goes home?
One in six Medicare patients is readmitted to the hospital within 30 days. This startling fact was revealed in a recent Dartmouth Institute study of over 10-million Medicare patients. More than half didn't follow up and see their doctor within two weeks after leaving the hospital.
Analyzing the hospital records, researchers found "widespread and systematic failures in the coordination of care for patients" after discharge from the hospital.
Every year since 2013, Medicare has penalized hospitals for their increasingly high 30-day re-admission rates of Medicare patients. In 2016, a total of 2,597 hospitals—representing half of the nation's hospitals—were penalized over half-a-billion dollars.
A Smoother, Safer Transition With Home Healthcare
Healthier You PlusCare provides the most effective home healthcare services to help you have a smooth, problem-free transition from the hospital or rehabilitation facility back to your home as well as manage your chronic conditions.
"I would definitely recommend home health care services from Healthier You Adult Foster Care to a friend or family member."

If they were in need of these services, I would absolutely recommend Healthier You Adult Foster Care to a friend and family member.

I would definitely recommend your services to a friend or family member.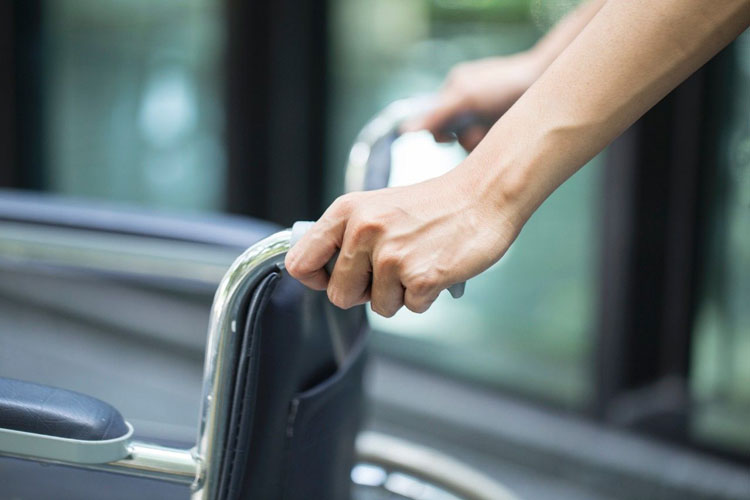 Extensive research studies identify why you'll enjoy a safer, speedier recovery in the comfort of your own home with home healthcare:
LOWERS your risk of going back to the hospital

Studies show that individuals who live alone have a 50% higher risk of having to go back to the hospital within 30 days of discharge, compared to those living with others.

KEEPS your recovery on track

Recovery from adverse health events depends on a clear understanding of the doctor's healthcare instructions and guidelines. Our home care staff coordinates with your doctors to ensure that their orders are properly followed while keeping you informed about all aspects of your care.

BETTER medication management

Medication-related problems are the main reason for more than 88% of emergency-room admissions among elderly patients. Two-thirds of those admissions are re-admissions which could easily have been avoided with competent home healthcare services.

EARLY detection of new health issues

Regular in-home visits and monitoring by a Healthier You nurses can often identify health problems for prompt treatment, avoiding the need for an ER visit or hospital re-admission.

REDUCES your family's stress and responsibilities

Often family members have full-time jobs and busy lives. They know your needs are being taken care of by our team of dedicated home healthcare professionals. Even if you live with a spouse or other relative who takes care of your daily, routine needs, you can depend on home visits from our Healthier You Adult Foster Care team to take care of your medical and healthcare needs.
Are you recovering from health problems, surgeries, or accidents?
Do you have chronic conditions or disabilities that
prevent you from taking care of yourself without help?
Now you can receive the help you need without leaving your home from our Healthier You Care team. We are a home health agency licensed by the state of Massachusetts. We look forward to helping you enhance your quality of life and overcome the challenges of performing daily tasks.
CALL (508) 583-1157 TODAY!